Visitors to K-Show in Dusseldorf, Germany 19-26 October 2022 can see first-hand a range of technical proof of concepts in rPE and rPP from household collected flexible packaging waste at partner stands EREMA Group (Hall 9 / C09) and Herbold Meckesheim (Hall 9 / 9B34).
The innovations are the result of a CEFLEX stakeholder action team1, which ran multiple experimental and semi-industrial trials to harness new possibilities from existing technology not yet implemented in parallel.
Visitors to EREMA and Herbold stands at K-2022 can ask questions about high-quality demonstration products using rPE materials, rPP Film, rPO Mix and their respective applications in: collation film, pouches, labels, thermoform, injection moulded items and chemical recycling.
In addition, a live recycling demonstration 20 October at the outdoor centre of Messe Düsseldorf (FG CE03) will take place, with extrusion of the washed and shredded material into rPE Film Natural and rPE Film Colour.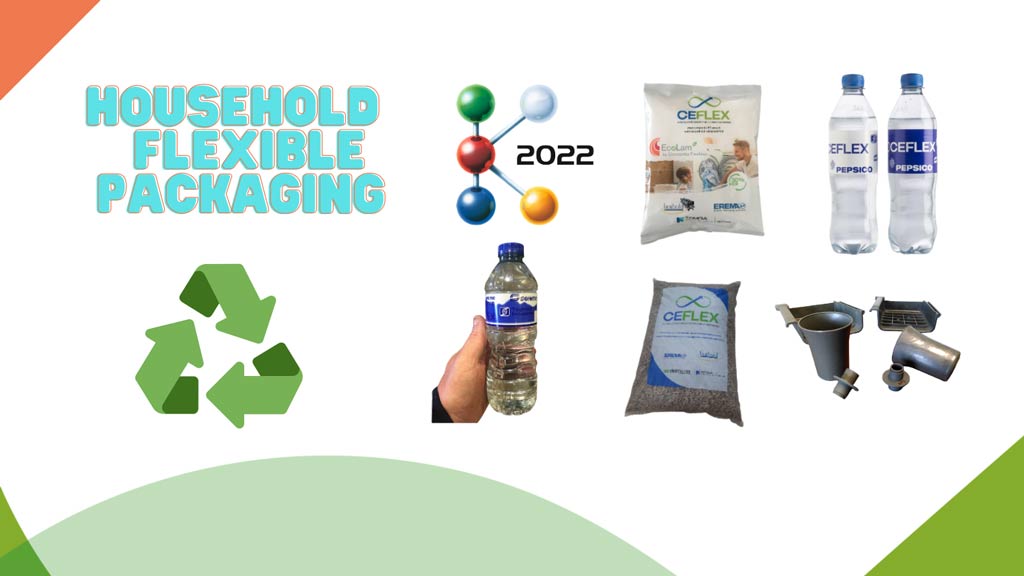 1 CEFLEX 'Quality Recycling Process Action Team': Attero, Borealis, Der Grüne Punkt, Dow, Erema Group, Herbold Meckesheim, Norner, Plastotechnica, Polifilm, PepsiCo, Taghleef Industries, Total, RKW, Tomra, Brückner Mashinenbau, Constratia Flexibles, nationaal testcentrum circulaire plastics (NTCP), SIT Group, Sorema, HTP Engineering, EXPRA, Fraunhofer IVV, Ghent University, Maastricht University