The European strategic high level initiatives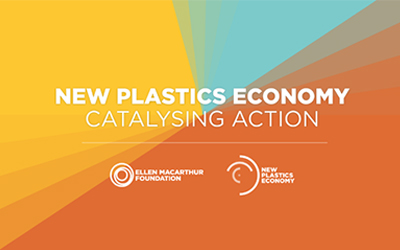 Ellen MacArthur Foundation
The perception of flexible packaging
Debunking some myths
| The Perception | The Reality |
| --- | --- |
| Flexible packaging is unnecessary waste | Before it is waste, flexible packaging plays an essential role as it protects food throughout the supply chain and enables a proper and safe delivery to the end-consumer |
| Flexible Packaging cannot be recycled | Flexible packaging is increasingly recycled, especially in countries where it is collected |
| Flexible packaging is not relevant in a circular economy as it is assumed that it is not recyclable | Flexible packaging adds value in a circular economy through very efficient use of materials and energy resources. If on top of that it is collected and recycled, this increases its resource efficiency even further |
| The environmental impact of the packaged food is mostly due to the packaging | The environmental impact of flexible packaging is typically 5 to 10 times less than the food it protects* |
| Flexible packaging is a cause of land and marine litter | When flexible packaging is not collected, there is a risk that it might leak into nature. Collection of flexible packaging waste can significantly reduce the risk of it becoming land and marine litter |
| Flexible packaging is a waste of resources | With flexible packaging, customized barrier protection and appropriate portioning reduces the risk of food waste thus saving many resources |
* See https://www.flexpack-europe.org/key-sustainability-facts
The Perception
Flexible packaging is unnecessary waste
Flexible Packaging cannot be recycled
Flexible packaging is not relevant in a circular economy as it is assumed that it is not recyclable
The environmental impact of the packaged food is mostly due to the packaging
Flexible packaging is a cause of land and marine litter
Flexible packaging is a waste of resource
The Reality
Before it is waste, flexible packaging plays an essential role as it protects food throughout the supply chain and enables a proper and safe delivery to the end-consumer
Flexible packaging is increasingly recycled, especially in countries where it is collected
Flexible packaging adds value in a circular economy through very efficient use of materials and energy resources. If on top of that it is collected and recycled, this increases its resource efficiency even further
The environmental impact of flexible packaging is typically 5 to 10 times less than the food it protects *
When flexible packaging is not collected, there is a risk that it might leak into nature. Collection of flexible packaging waste can significantly reduce the risk of it becoming land and marine litter
With flexible packaging, customized barrier protection and appropriate portioning reduces the risk of food waste thus saving many resources
* See https://www.flexpack-europe.org/key-sustainability-facts
End of Life challenges
While highly resource efficient, flexible packaging is generally showing a lower recycling performance than other packaging.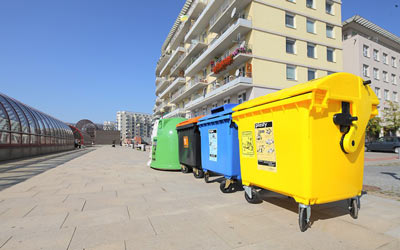 Collection
Flexible plastic is not yet widely collected for recycling in all countries and an essential first step to achieving a circular economy.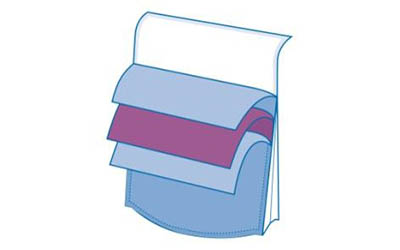 Technical
The possible combination of different layers /materials makes flexible packaging very resource efficient but can also make it more challenging to recycle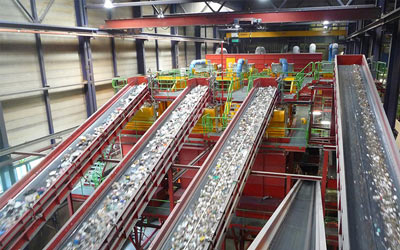 Infrastructure
The light weight of flexible packaging means a lot more packs need to be collected to meet weight based recycling targets.
It is easier and costs less to meet the targets with heavier packaging formats.
CEFLEX is working to deliver solutions in the above areas to make flexible packaging even more relevant to the circular economy.