90,000 municipalities across Europe provide a patchwork of waste collection and conundrums. We spoke with Vanya Veras, Secretary General, Municipal Waste Europe about how it all fits together.
In 2018, the OECD cited nearly 90,000 municipal authorities across the EU. That same year, across all those cities, towns and villages, each inhabitant produced nearly 500kg of waste. With such a vast network of local governments, and recycling rates still a way off from future targets, it's essential that municipalities talk to one another. Connect, collaborate, offer accountability. Providing the framework within which to do that, as well as a sense of perspective on what needs to happen to achieve success, is Municipal Waste Europe.
"We create a network of stakeholders and friends within the field of waste management," says Vanya Veras, secretary general of the umbrella organisation. With decades of experience in waste management policy and practice, Veras provides a strong presence in Brussels and deals with everything from collection and extended producer responsibility (EPR) to associated emissions of waste treatment methods.
One particularly thorny issue on her extensive to-do list is flexible packaging. That is, effective ways to collect and sort it, how EPR slots in, and how it fits into a circular economy. It's one of the most problematic waste streams, being often multi-layered, lightweight and largely not recyclable today. But a powerful group of stakeholders from across the value chain are convening to work through these barriers. Municipal Waste Europe is a member of the Circular Plastics Alliance, and represents a key voice on the value chain for flexibles, particularly at the beginning stage – collecting the stuff.
To that end, one of the challenges Veras has been dealing with over many years is around how EPR schemes are run. These schemes are the mediating force between the municipalities who collect waste, and packaging producers' responsibility to deal with it. "Before the last revision of the Waste Framework Directive (WFD), there was no EU legal framework for EPR schemes," she says.
"Transparency in the design and management of the collection schemes and the flow of funds was mostly absent. Obliged industry mostly left the schemes to their own devices and that lack of engagement led to a lack of knowledge on the outcome of their EPR fees' contribution to recycling rates."
And what did this translate to? "There was a focus on collecting currently recyclable plastics and leaving the rest in the residual bin," explains Veras. Multi-material flexible packaging waste was sometimes being collected but, as the material cannot be recovered, it was (and still is) either downcycled, incinerated or landfilled. Downcycling means, for example, being integrated into construction materials or outdoor equipment instead of being made into new packaging.
Thus, during the last revision of the WFD, Municipal Waste Europe, together with relevant stakeholders, raised these issues. Now, more transparency is built into the Directive, with an emphasis on promoting EPR systems across Europe that assign clear responsibilities to stakeholders. The ultimate aim is for EPR schemes to function as originally intended: as profit-neutral facilitators of a circular economy for materials.
So what other strategies are being employed to increase and improve collection of flexible packaging? Pay-as-you-throw (PAYT) schemes can be helpful, says Veras. This is where householders pay for the residual waste they generate. The outcome of these schemes are twofold: a reduction in residual waste and an increase in the quality and quantity of recyclable waste collected. She explains there are several steps to getting them up and running.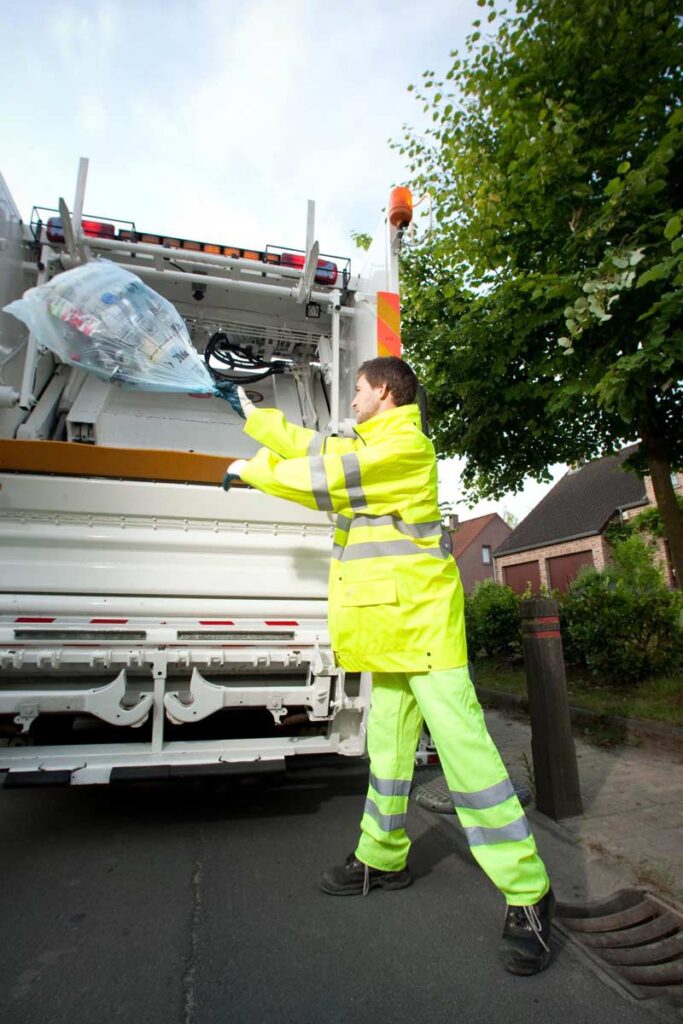 First, a separate collection system for packaging needs to be designed in accordance with location and demographics. A separate stream for food waste can be introduced at the same time or later. This will ensure packaging is left cleaner; at sorting stage it will also be more obvious what is packaging and what is not.
"The next step is to put a price on the mixed waste," says Veras. In some countries such as Belgium, designated waste bags are sold in supermarkets at a higher cost than standard bin bags, and the municipality will only collect waste presented in those bags. In other locations in the Netherlands and Slovenia, for example, ID cards unlock a shoot to an underground bin. Inside there is only enough room for a certain volume of waste, and residents are invoiced directly to their address.
It takes about three years to implement all of these stages, and when fees come into force there is generally a public outcry, which lasts about six months. "During that time, the mayors just have to sit tight, the public waste management companies and local authorities have to make sure that everything's being cleaned up, and that communication is continuous, on every media channel." But according to Veras, by year three, the cost to the local authority for waste management, per household, is actually lower than it was before separate collections were introduced.
Countries that have implemented well-designed separate collection systems, properly financed by industry through their EPR schemes, have generally seen high levels of success in reducing landfill and achieving real recycling rates. In fact, Interreg Europe, a policy learning hub for local authorities, found that all countries with a 45% recycling rate or above, use PAYT or something similar. Conversely, most countries with recycling rates below 20% do not use them.
While such collection schemes are being implemented and improved across Europe, they are but one piece in the puzzle that is a circular economy for flexible packaging. Collection is not recycling, Veras says, and without the appropriate technology at the appropriate capacity, to recover the materials from flexible packaging, recycling targets and a circular economy for this material will not be achievable.
It's abundantly clear she is deeply committed to this cause, but nevertheless feels there is a huge distance to travel. Encouragingly, Veras has witnessed a change of consciousness over the years. Around 2009, a new wave of younger, more environmentally and socially aware MEPs took up residence in the European Parliament, bringing with them a new vision. Additionally, the adoption of higher recycling targets and the EU's circular economy goals over the last three years, are positive steps forward.
RESOURCE: To support CEFLEX's vision and help the entire value chain move forward as one, the project has issued an approved position paper guidance outlining the essential elements to capture flexible packaging resources.

Vanya Veras,
Secretary General, Municipal Waste Europe