Writing in the quarterly CEFLEX stakeholder-exclusive newsletter, project coordinator Graham Houlder observes that 2022 is advancing with noteworthy consensus from a wide range of organisations representative of all parts of the flexible packaging value chain.
Positive signs of engagement and accelerating the urgent business of environmentally and economically sustainable packaging are aligning in 2022.
The Ellen MacArthur Foundation made a global call for urgent investment and innovation in flexible packaging redesign and recycling, to which CEFLEX gave input and fully supports; Plastics Europe delivered a compelling report outlining pathways to a circular, climate neutral plastics system in Europe entitled 'ReShaping Plastics'; and The Consumer Goods Forum provided definitive pieces communicating their 'golden design rules' and recognising Extended Producer Responsibility (EPR).
My takeaway: many of the big actors are now starting to pull in the same direction. That is really powerful and what's needed to make the circular economy for materials a reality.
For CEFLEX, our roadmap – developed with our stakeholders – is clear on what we need to achieve in flexible packaging design and the economy in which it circulates; and our focus on the in-depth technical and business decisions now show in detail how we get there.
An important shift for CEFLEX has been to seek to shine a light on exactly where and how materials can be used again and again. To be sustainable as well as circular, demand for recycled materials must be the principle driving force in a circular economy for flexible packaging.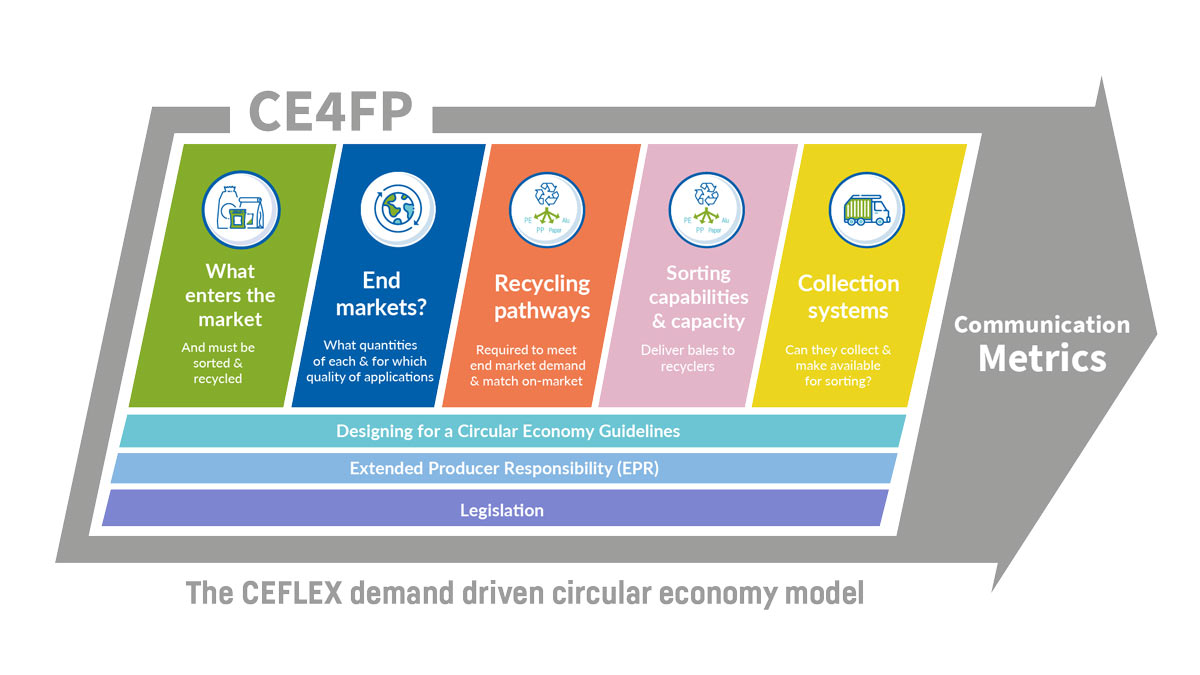 Demand will in large part be created by sustainable end markets, many of which will be new, which can use all the recycled materials. We need to identify these opportunities and develop the right mix of sorting and recycling pathways, capabilities and capacities so that all flexible packaging materials are returned to the economy in the 'right quality' and quantities needed to service this demand.
It is increasingly recognised that EPR schemes are a key enabler to making packaging materials circular at the country level. Quietly and with a great deal of input over the last 18 months, CEFLEX has been engaging with EPR schemes, brands and beyond to propose the CEFLEX 'EPR – Criteria for Circularity'.
They have been developed as a constructive and practical check list based on four pillars: operational, financial, communication and governance – with areas for all stakeholders and EPR schemes to work towards.
I look forward to starting the next round of productive discussions with the support from our EPR Advisory Board and to creating and engaging through 'EPR Country Teams' to take action and gain important insights that addresses the challenges and opportunities in making flexible packaging materials circular.
EPR schemes have achieved a significant amount of progress in several waste streams in recent years. If CEFLEX can help them to bring relevant partners at each step in the flexible packaging value chain plus insights and solutions to the table to help facilitate their success, then our goal of realising the circular economy will be several steps closer to being achieved.
Realising the circular economy for flexible packaging materials across Europe was never going to be simple. It is complex, demands collaboration and perseverance, but it is needed and I now firmly believe it is achievable!
Graham Houlder
CEFLEX Project Coordinator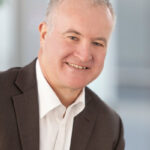 Graham Houlder,
Project Coordinator, CEFLEX