Working together, legislation and industry can transform the plastics packaging value chain – making significant steps in recyclability and use of recycled content. Separate collection of packaging waste, product design, infrastructure and a strong internal market will be key.
How can we accelerate the circularity of plastic packaging? It's a several billion-euro question requiring both public and private investment with wide-reaching implications. The good news is that we have many of the answers – and industry is already applying them and investing to shift the EU plastics system towards circularity and climate neutrality.
A recent position from several European organisations across the plastics packaging value chain sets out how the Packaging and Packaging Waste Regulation (PPWR) proposal could serve as a major catalyst for this change.
Position Paper:
Plastics packaging value chain views on the proposal for a Packaging & Packaging Waste Regulation
Signatories (in alphabetical order)

CEFLEX
A Circular Economy for Flexible Packaging

EUMEPS
European manufacturers of EPS

EuPC
European Plastics Converters

Flexible Packaging Europe

PCEP
Polyolefin Circular Economy Platform

Plastics Europe
Association of Plastics Manufacturers

SCS
Styrenics Circular Solutions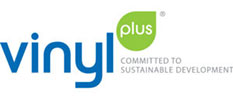 Vinyl Plus